Travelling to Chamonix

This page has been designed to make the travel planning process as painless as possible, and we update information and links often. For all EU residents there is no requirement for visas to travel to France, but other nationals should check with their embassies before travelling. If you require a visa, you need to stipulate that you are flying in an out of Switzerland if you chose Geneva airport, and Chamonix is in France. Also note that some Alpine courses operate in Italy and Austria.

Links

Flying to the Alps
Most people travelling to Chamonix, fly to the nearest international airport, which is Geneva in Switzerland. From the airport, it is just a one and a quarter hour transfer to Chamonix Mont Blanc (full details in the transfers section below). Most of our European clients are from the UK, and most international clients fly direct to Geneva or via the UK, so this section outlines all the options for selecting flights from the UK to Geneva. The map below shows all the airports which have airlines operating from there who fly direct to Geneva. Short haul indirect flights are offered by Lufthansa and KLM, but we have ignored these, as there are plenty of options for direct flights anyway. It is worth comparing all the prices of the different operators at all your nearby airports to get the best deal. For example if you live in Manchester, you may get a better deal on Easyjet at Liverpool. Also note that the budget airlines are not always the cheapest, as the likes of British Airways and Swiss often have some special deals on offer.



Geneva airport in Switzerland certainly isn't the only option, though it is the most popular. If you are on an Alpine trip that is based in Italy, or has route options on mountains from that side (e.g. Matterhorn or Mont Blanc), it is equally viable to consider flights to Turin or Milan airports. There are good transport connections from there to Courmayeur, Aosta valley, or the Dolomites course bases. From Courmayeur there is a regular bus service through to Chamonix, as well as the cable cars over the top via Helbronner (Skyway), the Panoramic, and Aiguille du Midi links. If you are on a course that is based in Italy, or where there are Italian route options, please contact us before booking a flight or transport, so we can advise.

Contact details of the airlines
Click on the links to connect to the airline websites...

The main differences between the airlines is the standard of service and extras that are included. If you need a meal on a one and a half hour flight, then you must be prepared to pay for it. All the operators listed above land in the Swiss sector of the airport. If you travel by Air France, you land in the French sector, and need to walk through to the international arrivals hall to meet your transfer.

| | | |
| --- | --- | --- |
| | | Our preferred airport transfers partner between Geneva and Chamonix is Mountain Dropoffs. We work with them for their professionalism, service and reliability. Client discount booking code; ICICHX. This code must be used at the time of booking, as it cannot be applied at a later date. The transfer from Geneva International Airport to Chamonix takes approximately 75 minutes. When booking a return transfer, ensure that you leave at least 3 hours between your pick up time in Chamonix, and the time that your flight is scheduled to depart. |

To book a transfer, click on the following link; book airport transfer here. Your accommodation in Chamonix is allocated at the course check in (usually 16:00 on the day the course starts). As the vast majority of our flats are in the pedestrian area of Chamonix Sud, we do not supply an address, as the minibus cannot drive completely to the door. The easiest place to specify to be dropped off / collected from is in front of the Aiguille du Midi cable car station, and there is shelter and toilet facilities there whilst you wait.



Mountain Dropoffs aren't the cheapest transfer company, but in our experience, and that of thousands of clients, they are the most reliable. If you wish to use alternative airport transfer company providers, our next favourites are Ouibus, CVT Chamonix Valley Transfers, and Cham Van. At the cheapest end of the scale, you could consider EasyBus or ChamExpress. For luxury private transfers, we highly recommend Deluxe Transfers.



Driving
From the Channel ports of Dover, Calais, or Boulogne, it takes approximately eight hours to drive to Chamonix. This option can work out as the most economical method of travel for groups of two or more, especially if you are extending your stay to explore the region, and so avoid the cost of a hire car. The motorways in France are toll roads called "Autoroutes" or the "Peage". It costs upwards of £50 each way to travel to Chamonix on the toll roads, but you more than save this in fuel, time and sanity! When you are in Chamonix you can always park for free, and the Reps will show you the best places in terms of safety and proximity to your accommodation. Below is a table outlining the quickest route on the toll roads to Chamonix.

Distance km
Instruction
Road
Toward
0
2.3
7.7
38.3
79.8
111.5
148
181.5
216.9
247.3
270.2
305.4
342.9
381.1
401.1
450.9
492.6
537.1
579.3
605.7
638.2
683.4
686.4
735.9
766.7
800.6
834.4
870.2
890.1
906.1
908.1

Depart Calais, F
At Guines, turn left onto
At A16-A26, turn right onto
At I' Audomarios, stay on
At Bethune, stay on
AtA1-A26, stay on
At Masnieres, stay on
At Gauchy, stay on
At Laon/Chambry, stay on
At Vallee-de-l'Aisne, stay on
At A4-A26, turn left onto
At A4-A26, turn right onto
At Sommesous, stay on
At Troyes-Nord/Charmont, stay on
At A5-A26, bear left onto
At Chateauvillain/Bar-sur-Aube, stay on
At A5-A31, bear right onto
At Til-Chatel, stay on
At Dijon-Sud, stay on
At A6-A31, bear left onto
At Chalon-sur-Safine/le Creusot, stay on
At Macon-Nord, stay on
At A6-A40, turn left onto
At Tossiat, stay on
At Hautville-Lompnes, stay on
At Frangy, stay on
AtA40-A401, stay on
At Cluses-Centre, stay on
At Passy-le-Fayet, bear left onto
Turn left onto
Arrive Chamonix, END

Local road(s)
A16[E402]
A26 [E15] "TOLL ROAD*
A26 [E15] TOLL ROAD*
A26[E15]*TOLLROAD*
A26[E15]*TOLLROAD*
A26 [E15] TOLL ROAD*
A26 [E15]'TOLL ROAD*
A26 [E15] TOLL ROAD*
A26 [E15] TOLL ROAD*
A4 [E17], [E50] TOLL ROAD*
A26 [E17] TOLL ROAD*
A26 [E17] TOLL ROAD*
A26 [E17] TOLL ROAD*
A5 [E17], [E54] TOLL ROAD*
A5 [E17], [E54] TOLL ROAD*
A31 [E17], [E21] TOLL ROAD'
A31 [E17], [E21] TOLL ROAD"
A31 [E17], [E21] TOLL ROAD'
A6[E15]TOLLROAD*
A6 [E15] TOLL ROAD*
A6 [E15] TOLL ROAD*
A40 [E21], [E62] TOLL ROAD'
A40 [E21], [E62] TOLL ROAD'
A40 [E21], [E62] TOLL ROAD'
A40 [E21], [E62] TOLL ROAD'
A40 [E21], [E62] TOLL ROAD'
A40 [E21], [E62] TOLL ROAD'
N506[E25]
Local road(s)
n/a

n/a
n/a
Reims
Reims
Reims
Reims
Reims
Reims
Reims
Reims
Metz
Troyes
Troyes
n/a
n/a
n/a
Dijon
Dijon
n/a
Lyon
Lyon
Lyon
Geneva
Geneva
Geneva
Geneva
n/a
n/a
n/a
n/a
n/a

Coach travel to Chamonix
Without a doubt, this is the most unpopular way to travel to Chamonix, but for a direct service between London and Chamonix, it is the only method. The journey takes approximately 15 hours, and the service departs from London Victoria coach station, and arrives at the Chamonix SNCF train station, a seven minute walk from the flat accommodation. You can book the coach service with National Express, or direct with Eurolines coaches.

Train travel to Chamonix
The Eurostar train takes only three hours from London Waterloo to Paris Gare du Nord. From there you can walk or take the metro to Gare du Lyon or Gare du Austerlitz to catch the TGV (high speed train) to Bellgarde or Le Fayet. From here you can take the local train direct into Chamonix. The TGV section of the journey takes about three hours, and the final section about 30 minutes. The key variable is the connection time between the links, however the French railway network is very efficient, and is a viable alternative to flying or driving. Tickets can be bought online at SNCF.com, which has an English language section of the website. If you want to take the train to the station that is closest to your accommodation, the 'Aiguille du Midi' station is about 150m from the meeting point, while the main Chamonix train station is about 500m from the accommodation.

Popular links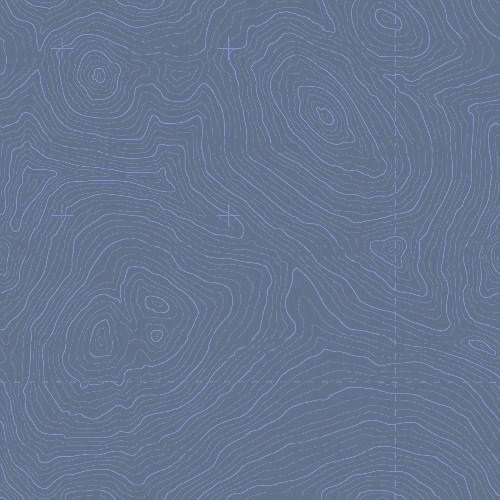 Testimonials

Press & media

Films & videos

Photo gallery

Our published articles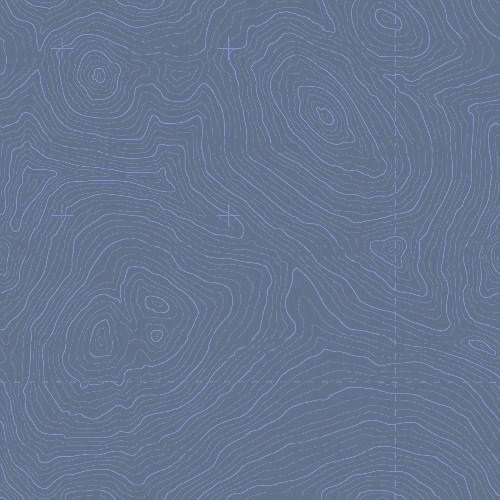 Latest news from Icicle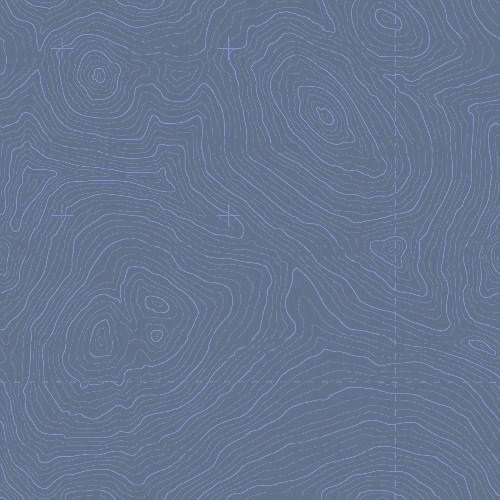 Any further questions?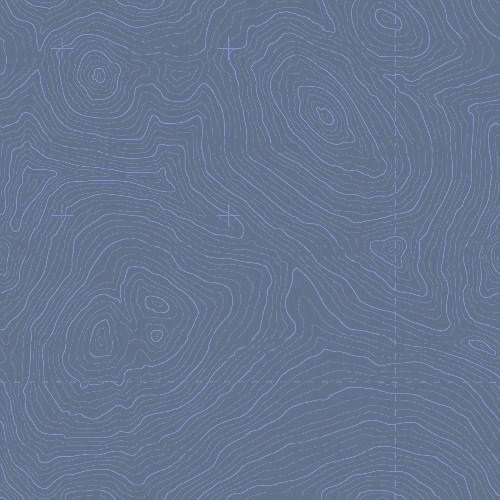 A key part of choosing a company is being able to come and talk about your plans with an experienced course advisor face to face. In an increasingly virtual world, we know our clients value speaking to real people, getting open and honest advice. The vast majority of our clients are British, and our office and outdoor store is based in Windermere in the English Lake District.






Get in contact to arrange a meeting, and come in for a coffee to discuss your course in person with a trip advisor. Many people opt for this service, and it is an integral part of what we offer, as we are keen to ensure that you are prepared as possible, and that you select a course that is suitable for you. It makes it easier and more enjoyable for you and us, if you are on the right trip.