Ultra Trail runners course 2018

Weekend course based in the Lake District, with night nav experience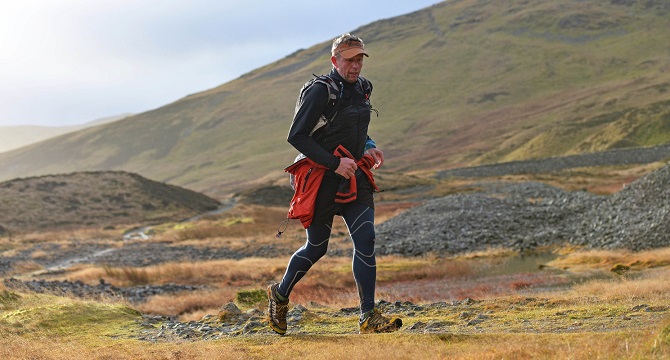 Course overview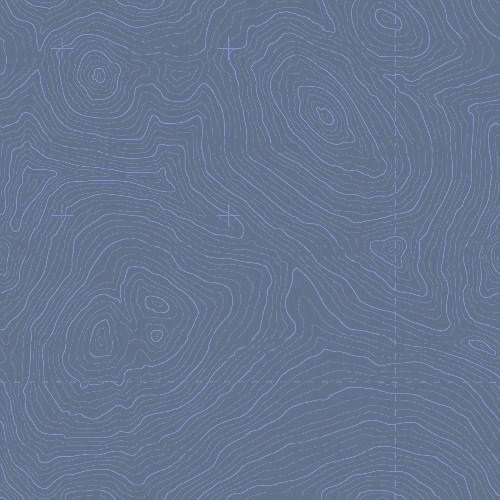 | | |
| --- | --- |
| | Ultra-trail events are springing up all over the place, and they seem to fill quicker and quicker. There is a growing pool of keen runners, who are planning on running or signing up for their first ultra, who are looking for a training course in which they can learn key skills to really help them before their first race. |
| | These ultra trail training weekends are based in the English Lake District in Cumbria, as there are hundreds of kilometers of trails to choose from, and a huge variety of terrain to run on. We offer a great balance of running, coaching, runners navigation, race event strategy advice, preparation and top tips. |
| | These courses are open to anyone, but we suggest that you will get the most out of them if you are happy running up to 10km. You don't have to be race fit, as these courses are instructional, and you can't be taught running at full speed! Walking uphill is advised, jog the flats, and run the descents. |
| | The instructor ratio for these weekend events is 1:4, which offers exceptional value and contact, so you are looked after, and get the most out of the weekend. If more than 4 people book, a second UIMLA leader will assist but we cap numbers at 8 maximum on any course date. Move quick for spaces! |
| | We designed these courses to provide you the confidence and pre-requisite skills, to have a good chance to finish your first ultra race. Skills covered include; runners navigation, pace planning, night running, nutrition and hydration. You also have the opportunity to run in a mock running event on the Sunday. |
| | In terms of terrain, we make the most of the superb variations of scenery in the Lake District, and try to get you experiencing as much different ground underfoot as is possible, to help prepare you for your event. You can run on open fells, well formed trails, bridleways, and even old Roman Roads on the felltops. |
| | Aimed at those looking at any mountain ultra running event, where both running technique, and runners navigation and pacing skills are required. Events where these skills really apply include the UTMB race series (OCC / CCC / TDS / UTMB / PTL), the Lakes in a Day, Marathon du Mont Blanc, & Tour de Helvellyn... |
| | Bespoke: as this trip has such small instructor ratios, we can offer it to private groups of 4 people at the same price, on alternative dates. Get in contact if you'd like us to organise an event for you. |
| | Dates: these are listed in the column on the right, and they show the live availability from our secure online booking system. When you book online, you receive immediate confirmation, your Lake District Course Information Booklet, course specific kit list and invoice. |

Icicle signature trip
This is a trip personally designed and led by Kingsley (on the right in photo with Kilian Jornet, just after Kilian had broken the Mont Blanc record Mont Blanc), who is our most experienced trail running guide. He's finished five Ultra-Trail du Mont Blanc series races, including the UTMB twice, as well as host of ultra events in Europe and UK such as the Lakes in a Day, Zermatt Marathon, Tour de Helvellyn, 80km du Mont Blanc, and Grizedale Ultra. In his own words "I make no claims to be elite, but I've finised every single race I started, and over 20 years have gained a vast experience of all the ultra's I've run, which I'm keen to share. I vividly remember how it felt to be on the start line for my first ultra, and all the mistakes I wish I'd avoided".

| | | |
| --- | --- | --- |
| | | Epic Weekend - Travel by Train: timings for this trip are such that you can arrive in the Lake District at Windermere just after 9am on the first train from London or Manchester (on West Coast main line), and can depart in the afternoon the next day, so only 1 night of accommodation is required. |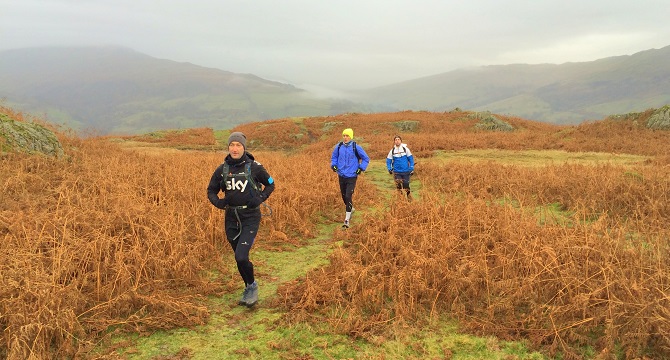 Key ultra running skills and techniques that are covered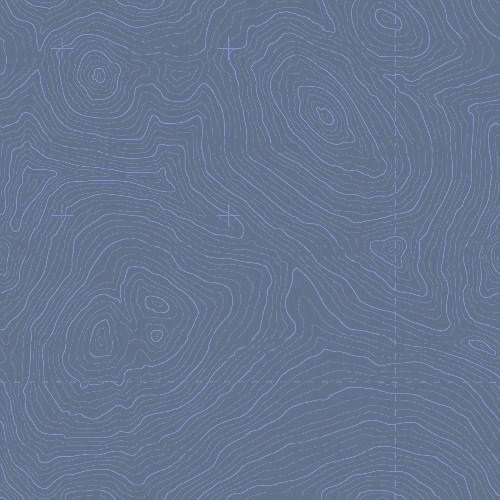 | | | | |
| --- | --- | --- | --- |
| | What to carry in your race day pack | | Clothing options to cater for all conditions |
| | Obligatory equipment that organisers check | | Adapting running style for distance efficiency |
| | Basic runners navigation skills & night nav | | Planning a route, timing cards, and planning |
| | Running techniques for mountain terrain | | Selection of the most versitile footwear |
| | Diet and hydration before and during an ultra | | Running in the dark, and lighting choices |
| | Psycholigical preparation for ultra running | | Training and injury prevention for ultras |
| | Items to consider for drop bags in races | | Use of running poles on all terrain types |




Brief Course Itinerary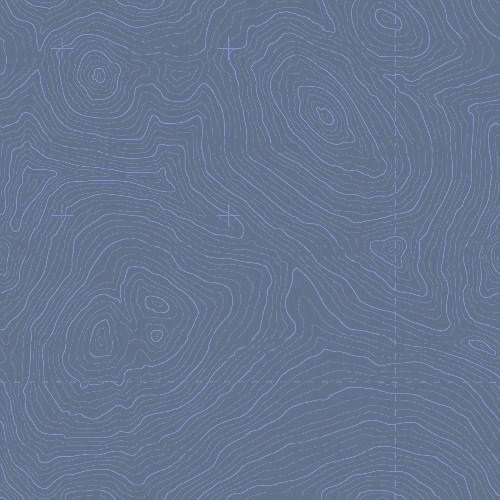 Below is a good idea of how these weekends are structured, but please note that it's an outline provisional program, but obviously we will adapt it for the prevailing weather, your experience, and what the group wants to achieve. Use the structure below as a good example of what we will typically be able to provide, but as with ultra's, flexibility is key! If you have any particular items that you want to be taught, let us know at the course introductory meeting, and if you have any questions, please sent us an e-mail to discuss your requirements.














Saturday

09:00-10:00 Meeting - Meet in the Icicle office at 09:00, and get a short briefing on equipment, weather and safety, before setting off on your first run. We understand that people are going to be a little nervous, and it's important to get running quickly to settle your nerves, to put your mind at rest and to get teaching.

10:00-12:15 Running techniques - Set out on an initial run, where the focus is on teaching you a few key skills that will enable you to run more efficiently, which is essential for running ultras. You are also taught ascent, descent and traversing techniques on mountain terrain, and the use of running with poles.

12:15-12:45 Lunch break - Typically this takes the format of stopping to eat your packed lunch whilst out on the hill. In event of poor weather, we can always find a dry location to stop. Make sure that you take a small packed lunch with you when you set off for the meeting at the start of the day.

12:45-15:00 Runners navigation - This is conducted as a mixture of walking and running, where the aim is to not confuse you with too many techniques, but the key skills particular for mountain running navigation. These include; setting the map, using a compass, pacing, interpreting contours, and route planning. For those groups who prefer a longer run, this could replace the night run.

15:00-16:30 Shower & rest - Time off for you to get changed and freshen up.

16:30-17:30 Presentation - Based inside in our office classroom, an illustrated talk about running ultra events, training, and how to adapt during a race event.

17:30-18:30 Discussion - Open group discussion to share ideas on equipment, race strategies, and mountain weather. Your input is key to this session.

18:30-20:30 Evening meal - Time off for you to go out and eat an evening meal, though often the group opts to go together to eat in a local pub or restaurant.

20:30-22:30 Night navigation event - We are aware that you'll just have eaten, so this starts as a walking pace, and as your confidence grows, we will jog between points. Wearing a head torch and running in the dark is a new experience for many, but don't worry as your instructor will stick with you.

22:30-23:00 Beer o'Clock - After such an action packed day, we try and make sure that we finish in time to get to a local pub before last orders for a pint to toast the days efforts. The night navigation event is done around Orrest Head fell, which is just opposite our office in Windermere, so is very close.

Sunday

09:00-09:30 Meeting - At the Icicle office, to have a quick review and refresher of the key points learned the previous day, then it's time for a detailed briefing on the mini mountain race 'event' you'll be running. This is operated as a realistic mock event, so you consolidate what you've learned, and the briefing covers the route, conditions, equipment, weather and safety briefing.

09:30-10:00 Preparation time - There's a short time for you to pack your bag and to get any last minute things together for running. If you are all set, then it's time to study the map to work out the best race route. Your instructor(s) will be on hand to help advise you with any details.

10:00-14:30 Mini mountain race 'event' - A course will have been set up, so you can run via a series of checkpoints. The instructor(s) will be running with or close to you, so don't worry (too much) abour getting lost. Set off with your maps marked up, so you can easily follow your route, and you'll soon find you can relax and enjoy the running. Once the pressures of navigation have gone, you can concentrate on the race, and regulating your pace to the terrain. Depending on the group, in larger groups we might offer a choice of a faster longer course, or a shorter slower route. In either case, an instructor would always be with you. The routes that we use for these mini mountain race 'events' are varied, so we can adapt to cater for typical Lakes weather! We encourage people to run this event as part of a pair, so you have extra safety, and can share the navigation element. Two minds are often better than one, especially if you are tired.

14:30-15:30 Finish running race - Finish running, and then to travel back to the Windermere office. There are hot drinks provided for everyone at the finish to refuel, so there's an added incentive! Debrief of the course over tea and coffee. This is designed to provide you a last opportunity for training points, or any queries about the ultra you are planning to run in the future. We aim to finish by 15:40 on the Sunday, to give you extra time to travel home.

ITINERARY NOTES: Where possible we follow itineraries. Mountain adventures are weather and conditions dependant, so occasionaly we are forced to alter the plans. Please use this outline itinerary as a guide to the types of route / activity that you will attempt.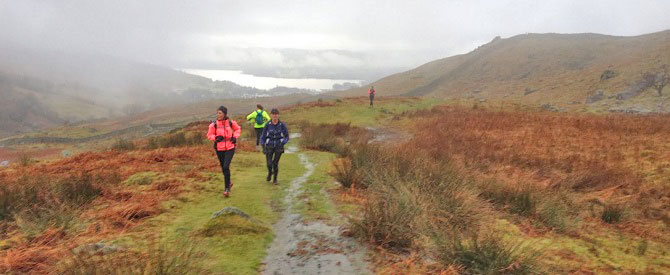 Course Prices

Standard course

2 full days running guiding, 1:4 max ratio
2 days holiday in total, Sunday-Saturday
£149

Live availability

Click on the planner logo to the right to
see the real time live course availability

Secure online booking system

Inclusions: 1) UIMLA guide for two days (group sizes between 2 to 4 people), 2) Lake District course hosts for logistics & briefings, 3) Pre course information booklet, 4) Equipment discount voucher for UK shops, 5) Road transport in Lake District to running venues each day, 6) Provision of group safety equipment by the leader.

Exclusions: 1) Travel to & from the national park for the weekend, 2) Equipment hire such as poles or waterproofs, 3) Bar / food bills & tips, laundry, telephone calls, 4) Accommodation.

Notes: The scheduled course requires a minimum number of 2 people, and there are a maximum of 4 people per guide. If you would like a private trip on a date of your choice, please get in contact to pick a date. If only one person books on a date, they can have one day of private guiding, or transfer to an alternative date.


Current course availability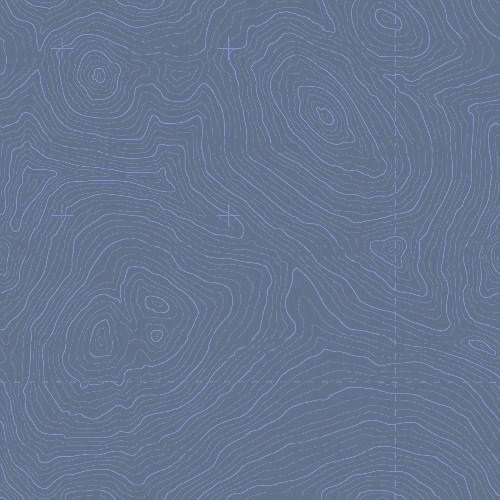 Course Dates

Ultra-trail weekend

[ 2 ]

1 - 2 Dec 2018

[ 4 ]

12 - 13 Jan 2019

[ 4 ]

18 - 19 May 2019

[ 4 ]

23 - 24 Nov 2019






Client feedback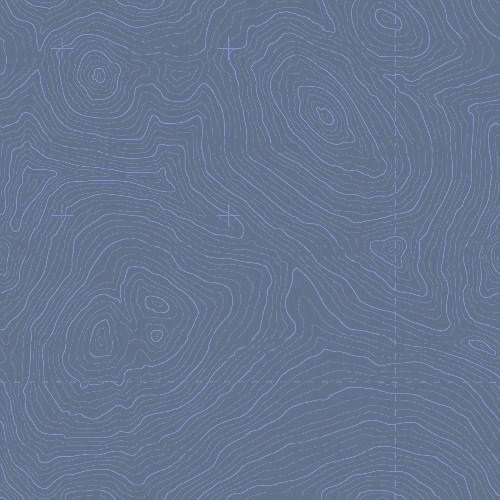 I needed some guidance in my training before my ultra mountain event, and this course was perfect in that is was specifically designed to cater for these requirements

Barney F , Ultra-trail course



Thanks for all the tips you gave us over the weekend. I'm actually looking forward to descents now, not dreading the pain they will cause

Jamie W , Ultra-trail course



You deserve a medal for putting up with all my endless questions over the weekend ;-)

Fi D , Ultra-trail course


Testimonials

Press & media

Films & videos

Photo gallery


Fix the Fells £5 donation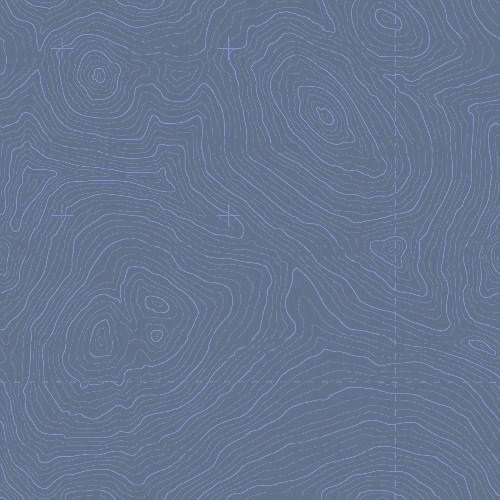 | | |
| --- | --- |
| | For every person who books on this trip, we donate £5 to Fix the Fells. They repair and maintain footpaths in the Lake District. Click logo to find out more. |

Icicle signature trip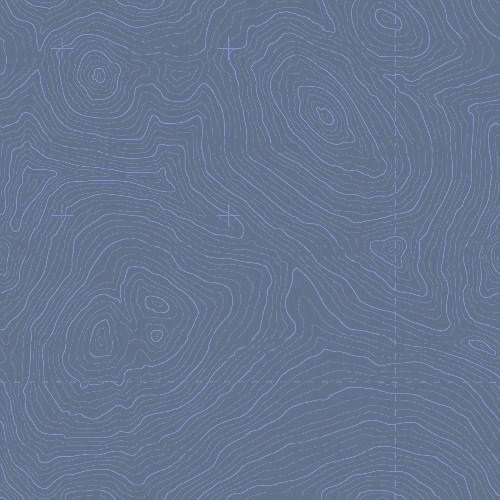 As course director Kingsley explains; "Everyone is nervous before running their first ultra, and has hundreds of worries and questions. I hope that this trip can answer them all, and give you the skills to both finish and enjoy your first race".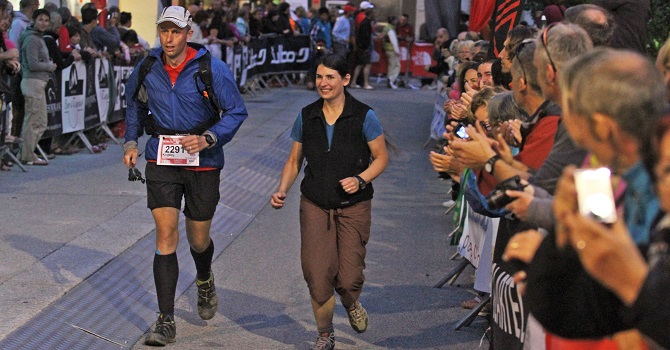 "I want you to enjoy your running, and am not elitist in any way. Mountain running is the most inclusive sport, and with the skills you will learn on this course, I hope it opens up this amazing new world to you. For my running, enjoyment is the key, and speed is secondary".

Location data for this trip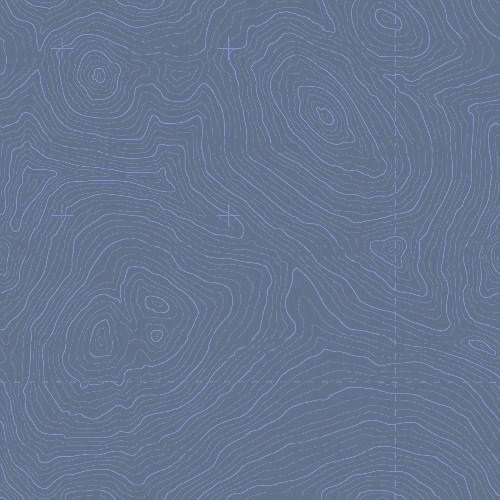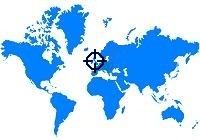 The meeting point for these courses is at our office in Windermere in the Lake District National Park. There is easy access by car, and the train station is just 150m from the office door. From here there are a huge variety of trails to run on and mountain terrain to opt for, so we can cater for all weather and conditions. We genuinely believe that the Lake District is second to none with the quality and quantity of amazing fell and trail running opportunities. The UK hills are famed for often providing four seasons in one day, and that is what makes the fell running such a unique and rewarding challenge. Don't forget that it helps to have a great selection of pubs in the Lake Dictrict to enjoy a beer and natter in after the run!


Accommodation options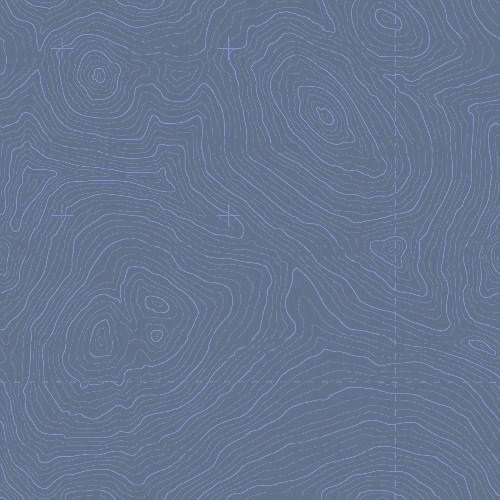 We don't include accommodation in this trip, to allow you to select a budget and style of your choice. The cheapest is the Lakedistrict backpackers hostel just around the corner from our office, which costs from just £16.50 per night on a B&B basis. Click logo for details.


Unique selling points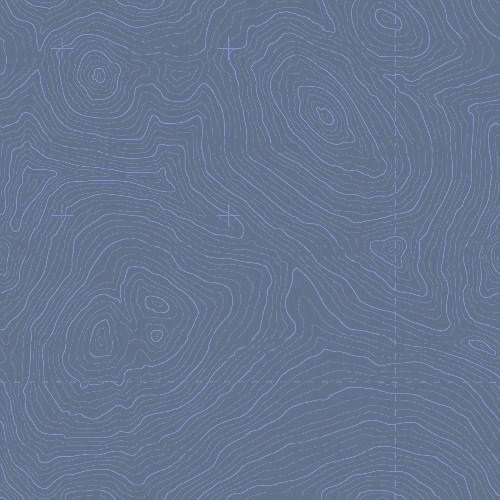 | | |
| --- | --- |
| | We believe that we are the only people in the UK to offer preparation courses for people preparing for their first ultra. Many offer training for mountain races, but ours is specific to ultras, rather than UK mountain marathon style events. |
| | The course structure is developed and guided by a very experienced ultra runner themselves, who has competed across Europe and also the UK. The international experience adds to the skills taught. |
| | We aim to appeal to all runners who are preparing for their first ultra. The courses are aimed at teaching you key skills, rather than charging around at full speed. Don't worry about your fitness! |
| | Not only is the course leader a mountain professional, qualified as an UIMLA International Mountain Leader, but also they are a Personal Trainer, to provide a wider skills set that is focused on running coaching. |


Free resources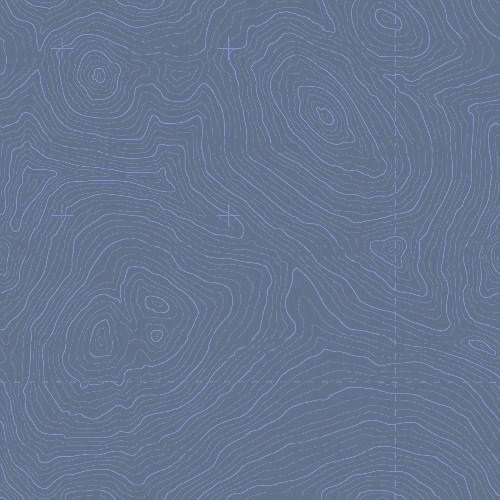 FREE Podcast
Getting into trail running...
Trail running is a fastgrowing sport, and this podcast explains what it involves, how to get into it, and also goes through all of the equipment that is required.




FREE Resource - Fell &
Trail running kit list...
If you are planning on attending one of our trail running courses, you can see a kit check list of the clothing and equipment that we recommend you take.

Suggested reading and kit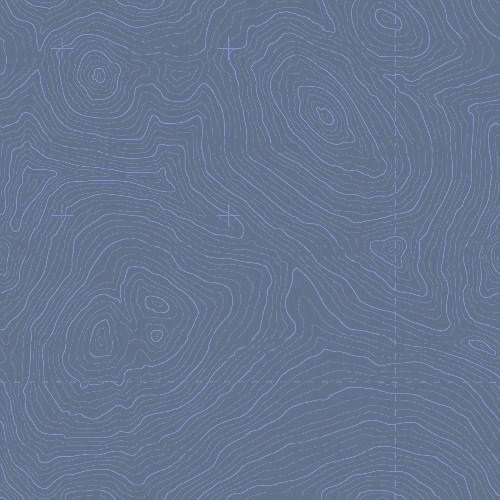 Why choose our trips?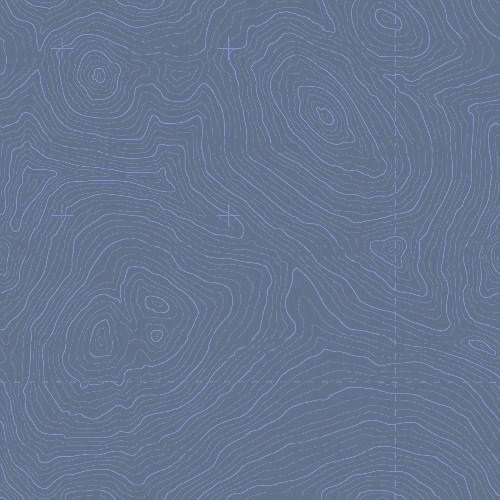 | | |
| --- | --- |
| | The photo above sums it up. All of these finisher jackets of the UTMB race series belong to our head running leader. We genuinely think that there is no other operator out there who is more credible! |
| | There are several other operators who also offer trail running camps, and we aren't afraid to advertise that fact. Please look at their itineraries to see how they differ from ours. |
| | We don't offer talks from 'celebrity' runners, or go in for the chardonnay in a hot tub 'lifestyle', or quasi-scientific courses. Ours are run by people who do it, not talk the talk. |
| | The effect on our prices is that we can offer you great value. We genuinely believe that you'll spend more time actually running and in the mountains on our courses, than with anyone else. |
| | Anyone who is leading you will be a finisher of one of the iconic trail races, such as the Ultra Trail du Mont Blanc, Tor du Geants or Leadville or WS100. |

Contact me with queries